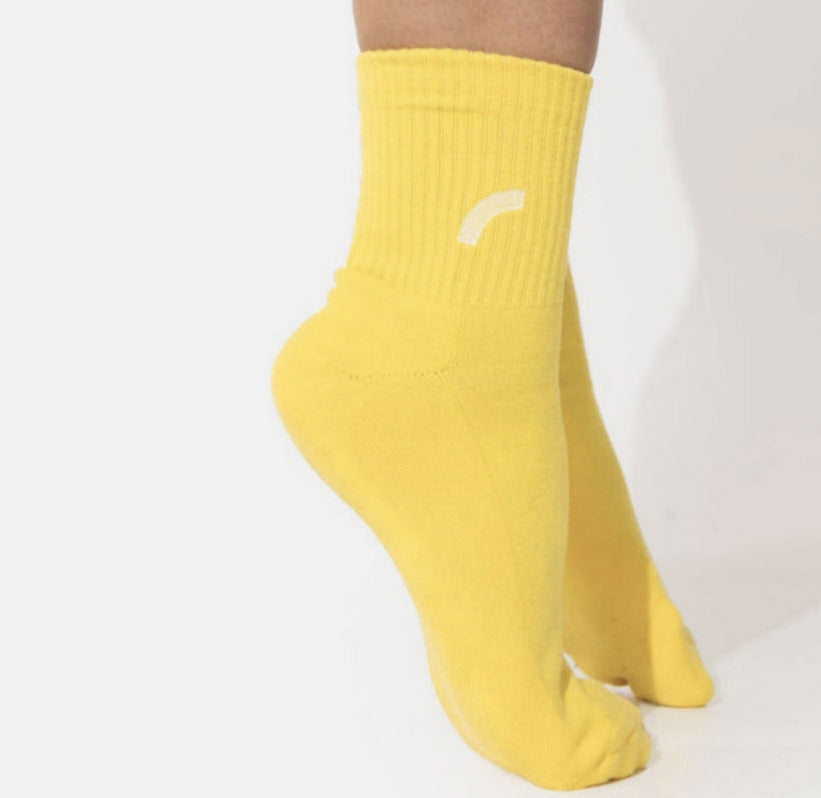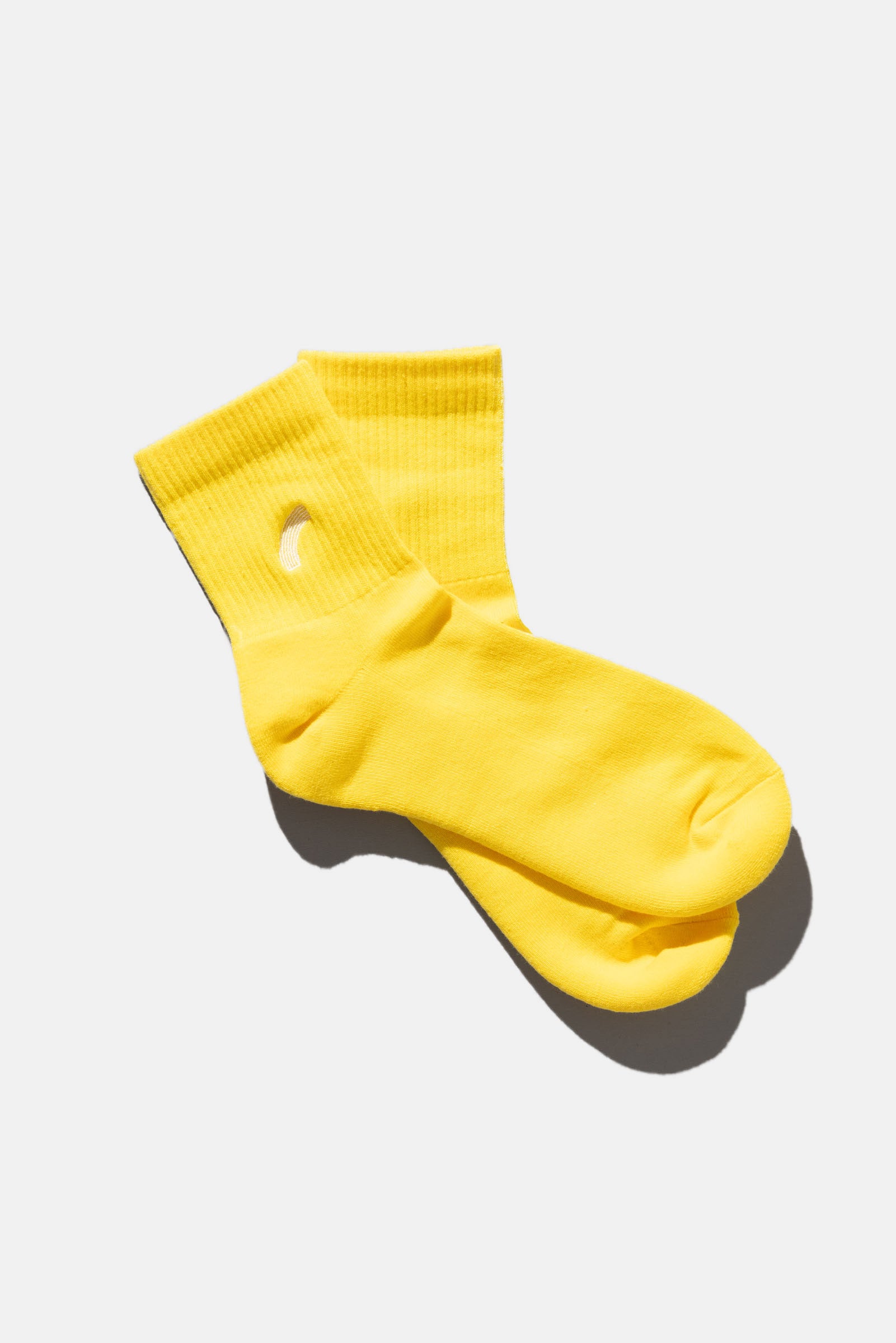 Why Helo Yelo - Yellow Sock
Why Helo Yelo - Yellow Sock
Sometimes controversial, always noticed, yellow (yes, we sometimes spell it differently) is the party starter. This is your celebratory colour. The colour that wins. The colour that nature uses to protect its fruit. It might even be onomatopoeia. We are not sure. But what we are sure of is it's one of the crowd favourites. 

The rainbow advantage:
All the power & energy of a rainbow manifested in a sock. Tap into the colour of it all anytime you want.
Highest quality make & feels.
Extra love from the sole; toe to heel.
80% cotton, 18% nylon, 2% elastic, 100% comfy.
We donate 1% of our profit to the Great Barrier Reef Foundation.
Why Helo Yelo / Yellow / 2022SS