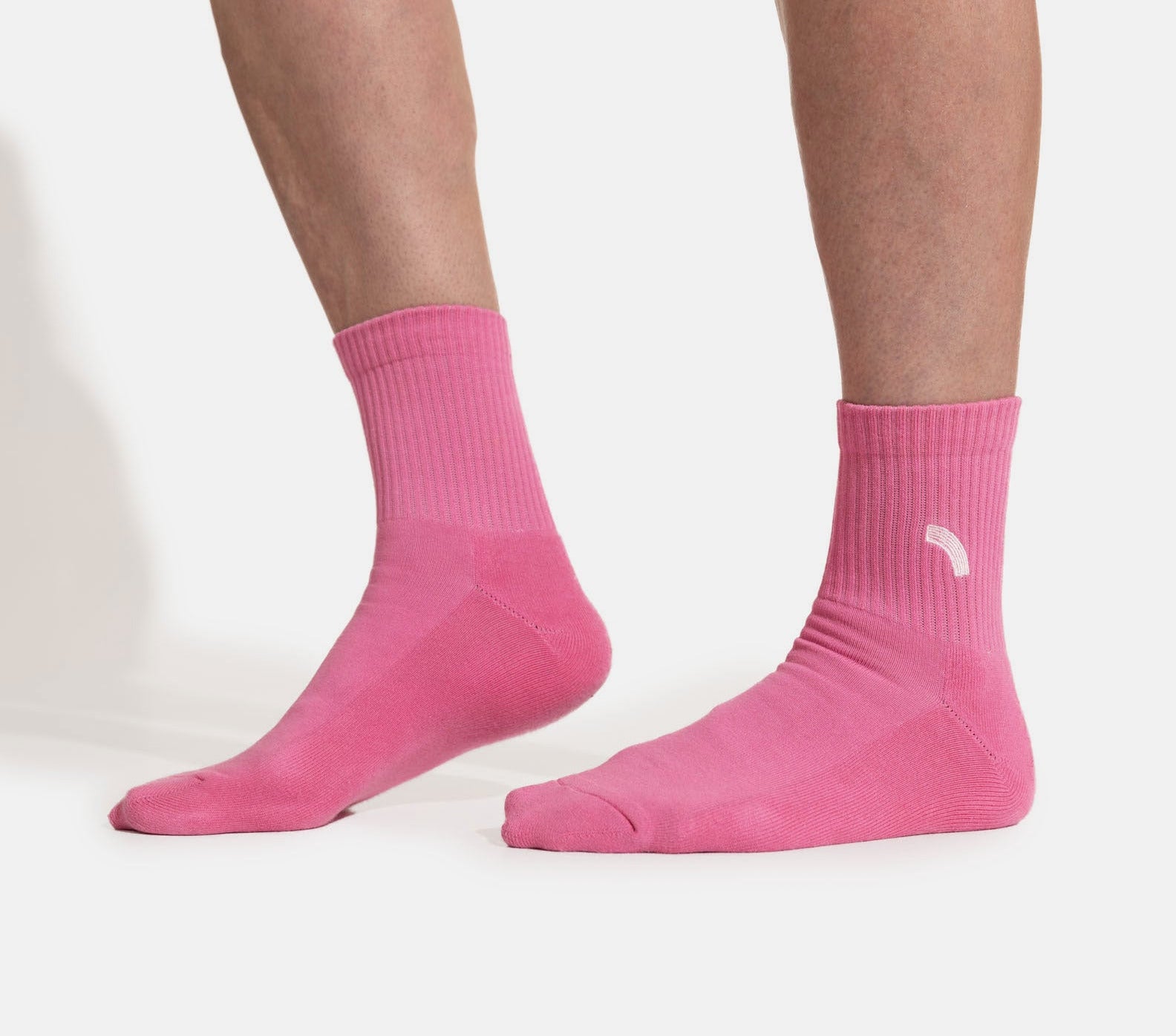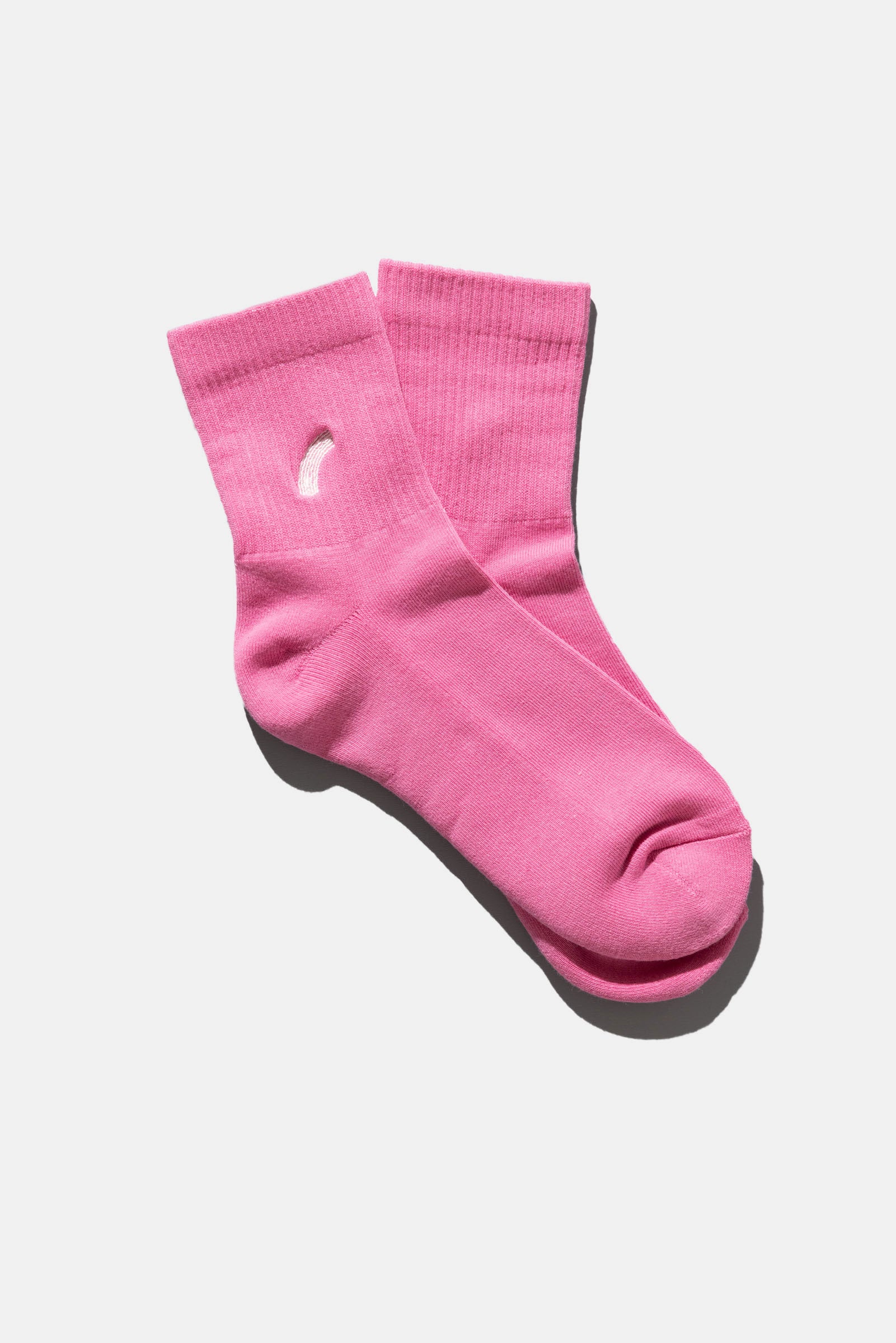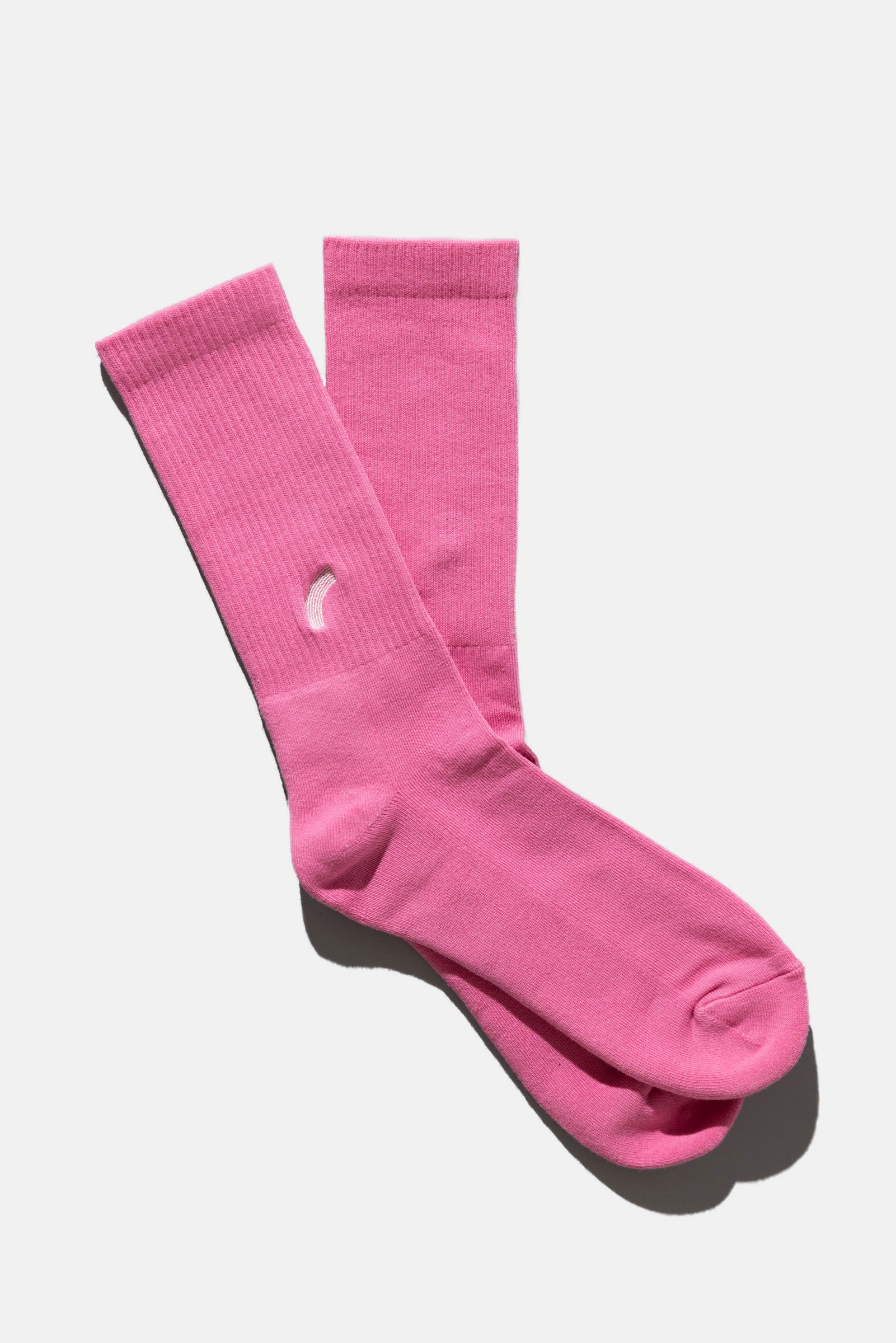 Damn Proud Pink Sock
Damn Proud Pink Sock
Nothing says pink, like pink. Damn Proud Pink is pink without all the pink baggage. Even if no one sees them because flairs again are all the rage. At least you know they are there being all pinky under your denim. Research has not shown that wearing this pink makes you funnier at dinner parties or dance parties. When we travel by Tuk Tuk, we always wear Damn Proud Pink socks.
The rainbow advantage:
All the power & energy of a rainbow manifested in a sock. Tap into the colour of it all anytime you want.
Highest quality make & feels.
Extra love from the sole; toe to heel.
80% cotton, 18% nylon, 2% elastic, 100% comfy.
We donate 1% of our profit to the Great Barrier Reef Foundation.
Damn Proud Pink / Pink / 2022SS