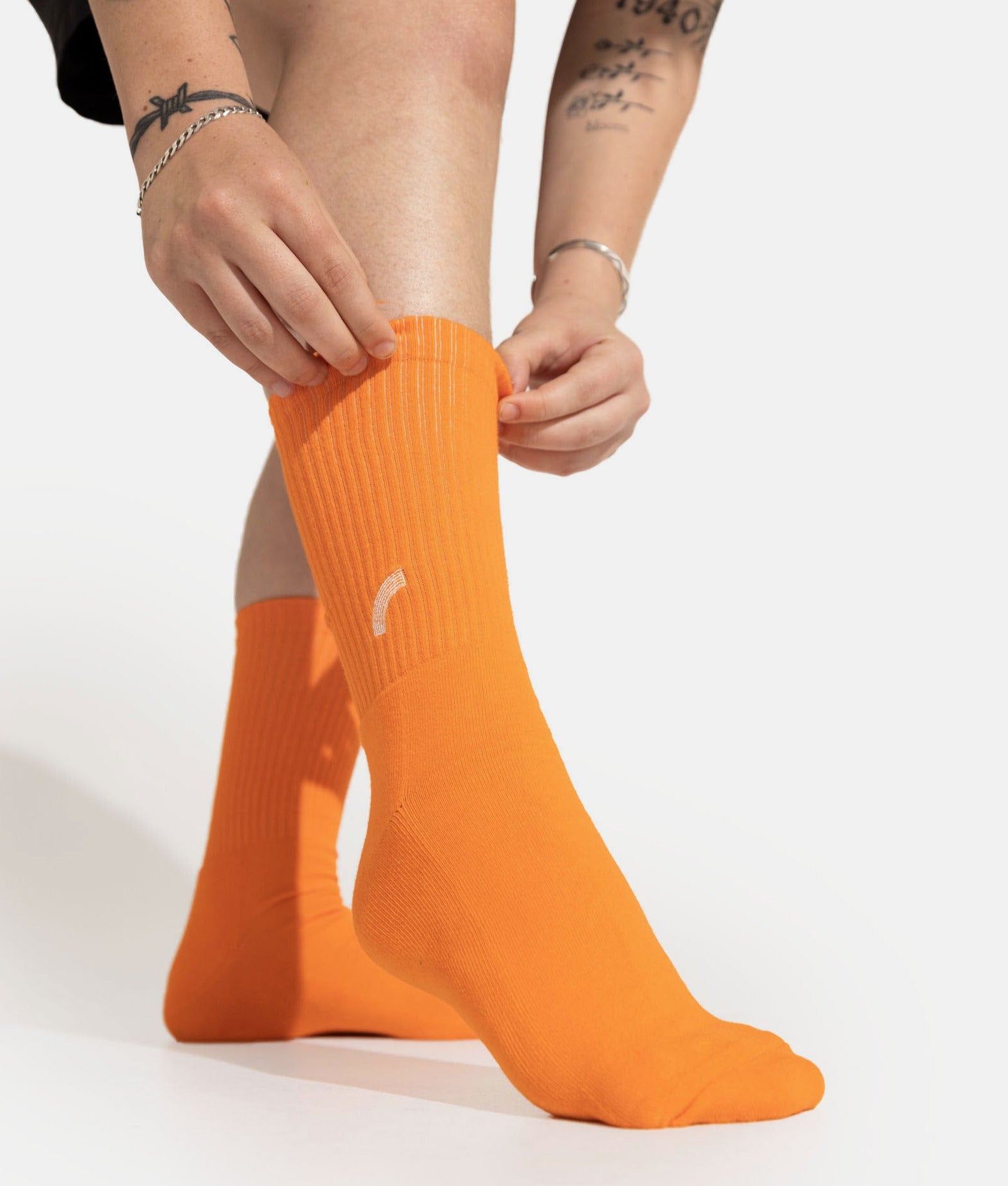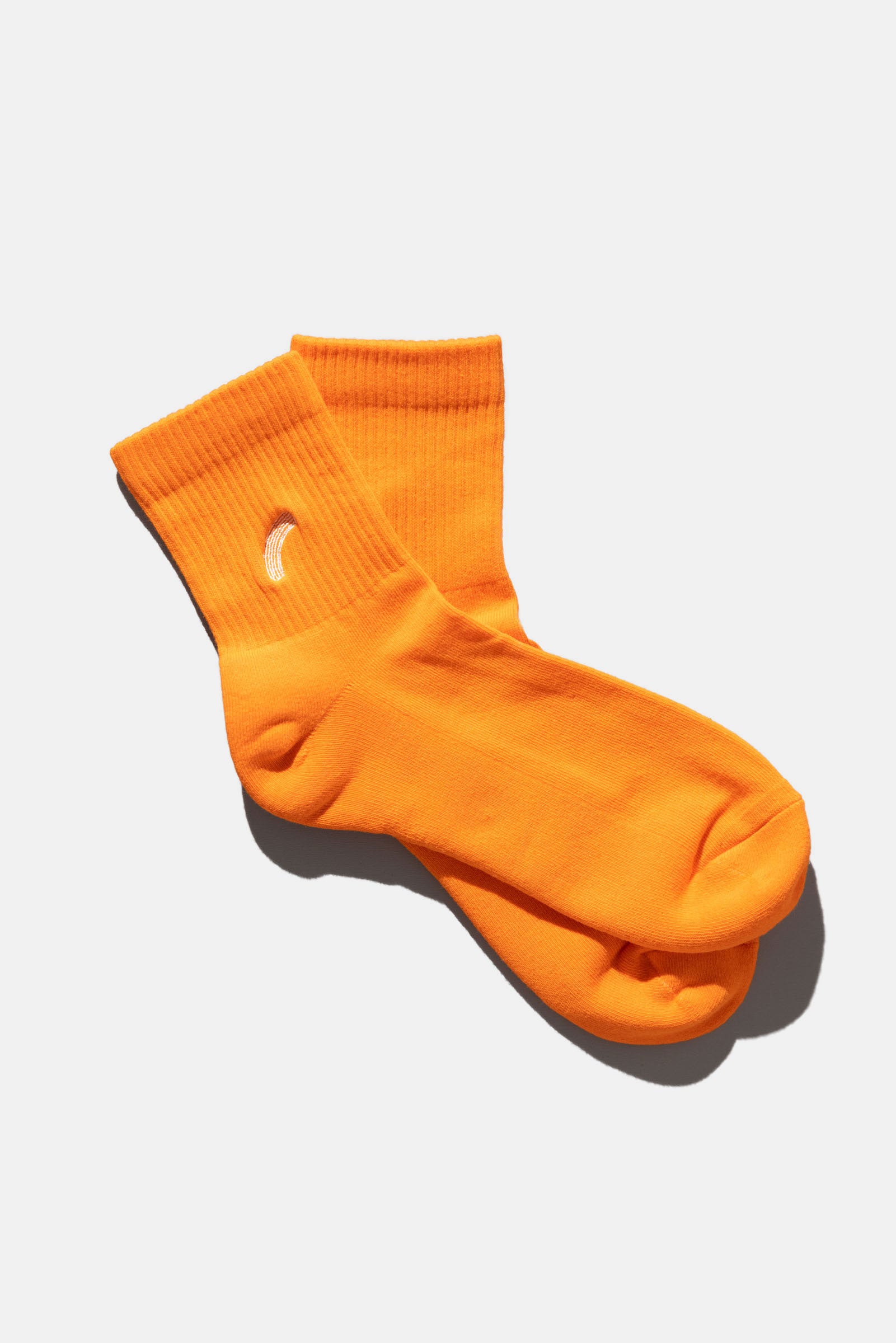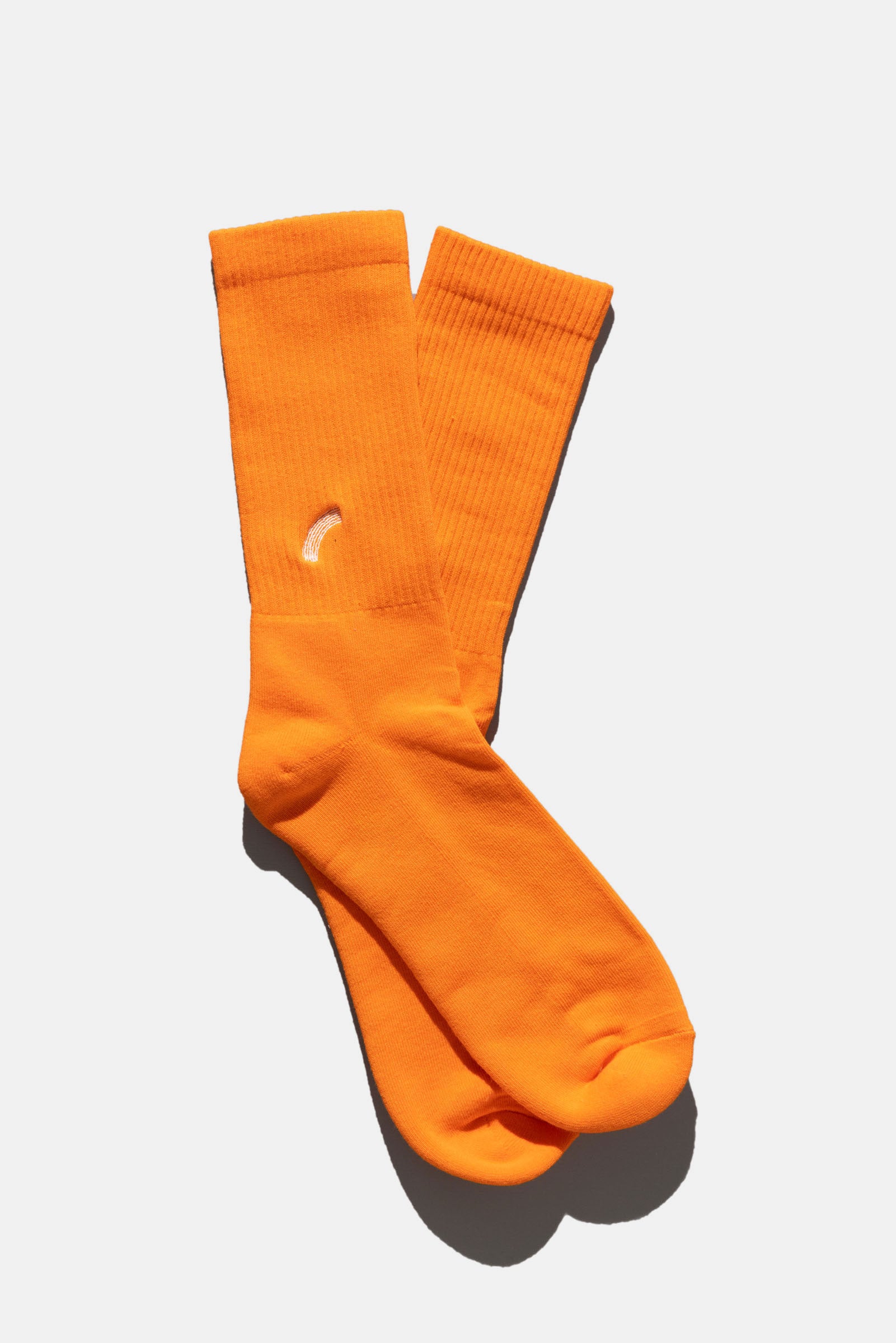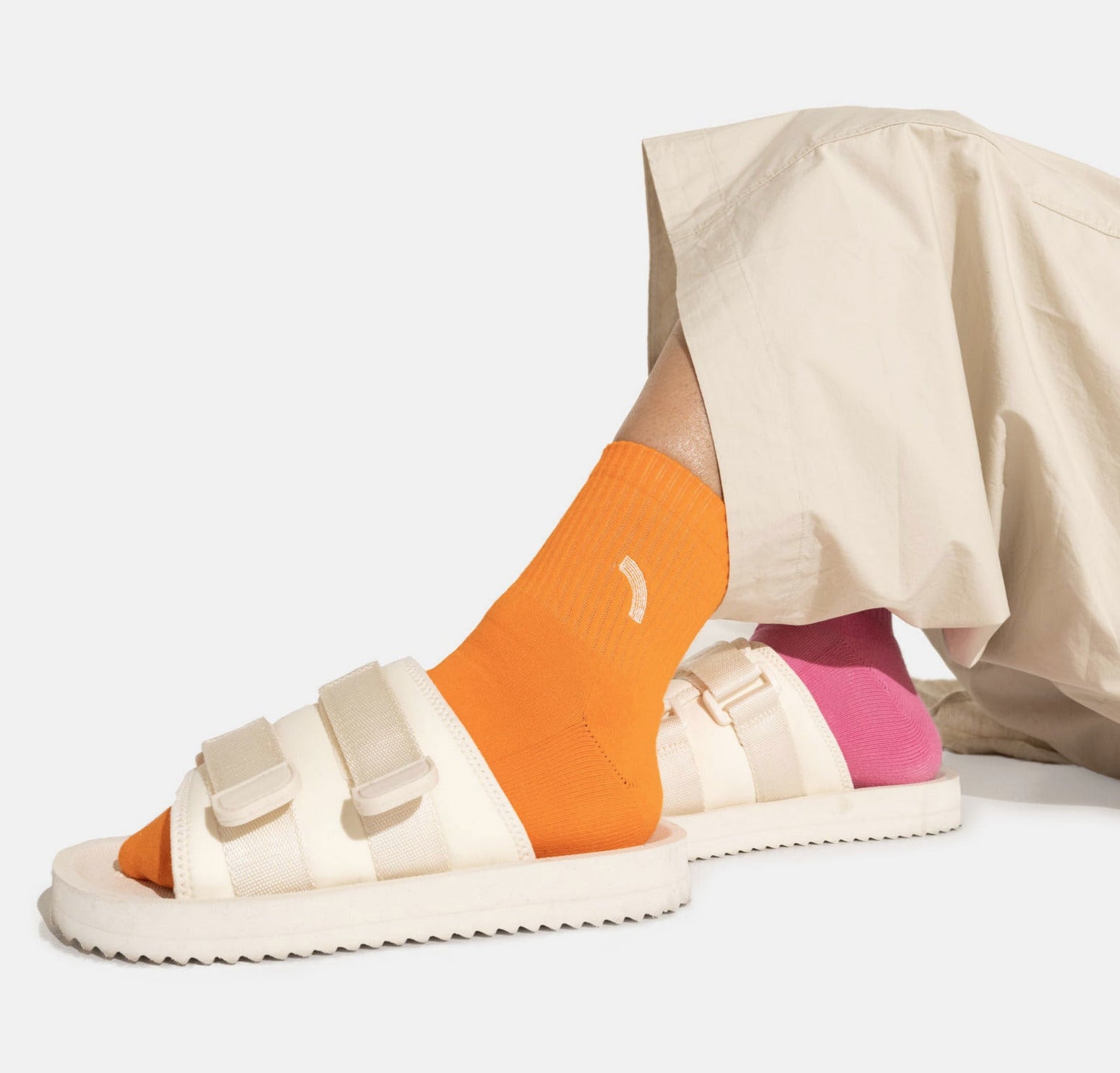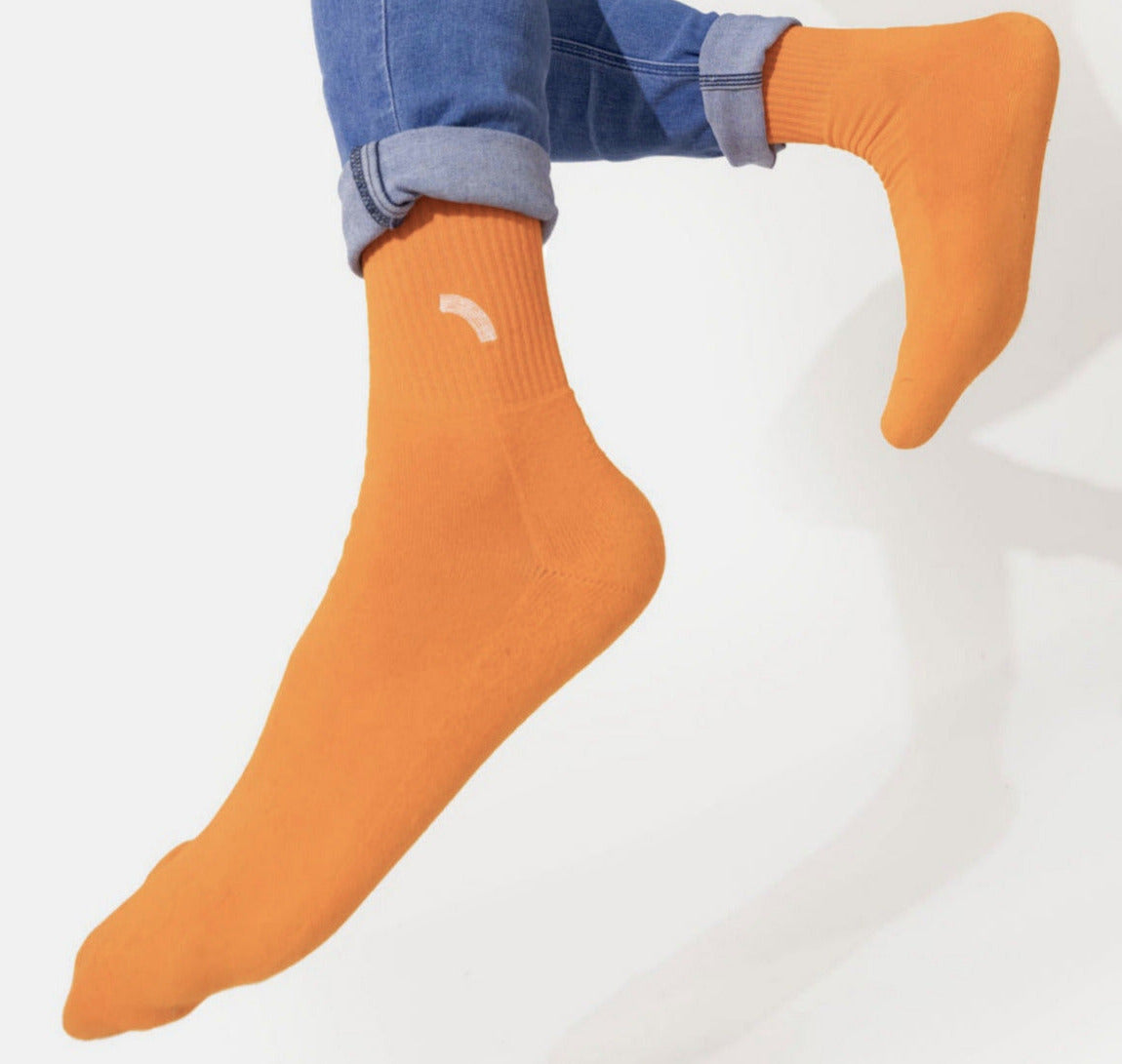 Ooh La La Orange Sock
Ooh La La Orange Sock
Own this season with our FT.R Signature Colour – Ooh La La Orange. Calling all Entrepreneurs! Perfect for Ted Talks or pretend Ted Talks where you need to look like you know what you are doing. This type of Orange says;

Hey I can make sashimi & zoom at the same time -

I walk into boardrooms & do the twist

-

Simply, I strut the street like a sunburnt lime.

Ooh La La Orange - owning all runways year round.

The rainbow advantage:

All the power & energy of a rainbow manifested in a sock. Tap into the colour of it all anytime you want.
Highest quality make & feels.
Extra love from the sole; toe to heel.
80% cotton, 18% nylon, 2% elastic, 100% comfy.
We donate 1% of our profit to the Great Barrier Reef Foundation.
Ooh La La Orange / Orange / 2022SS