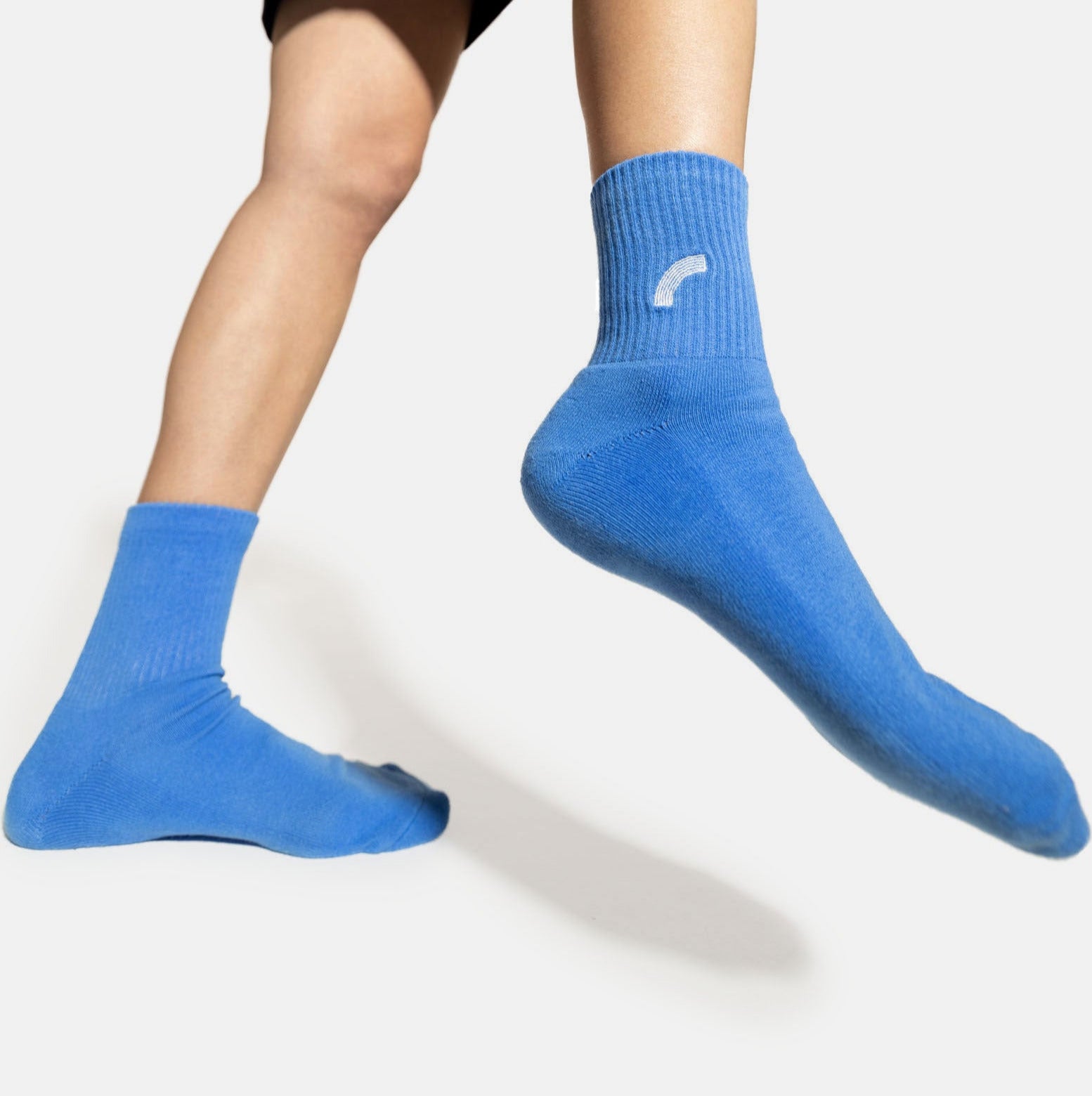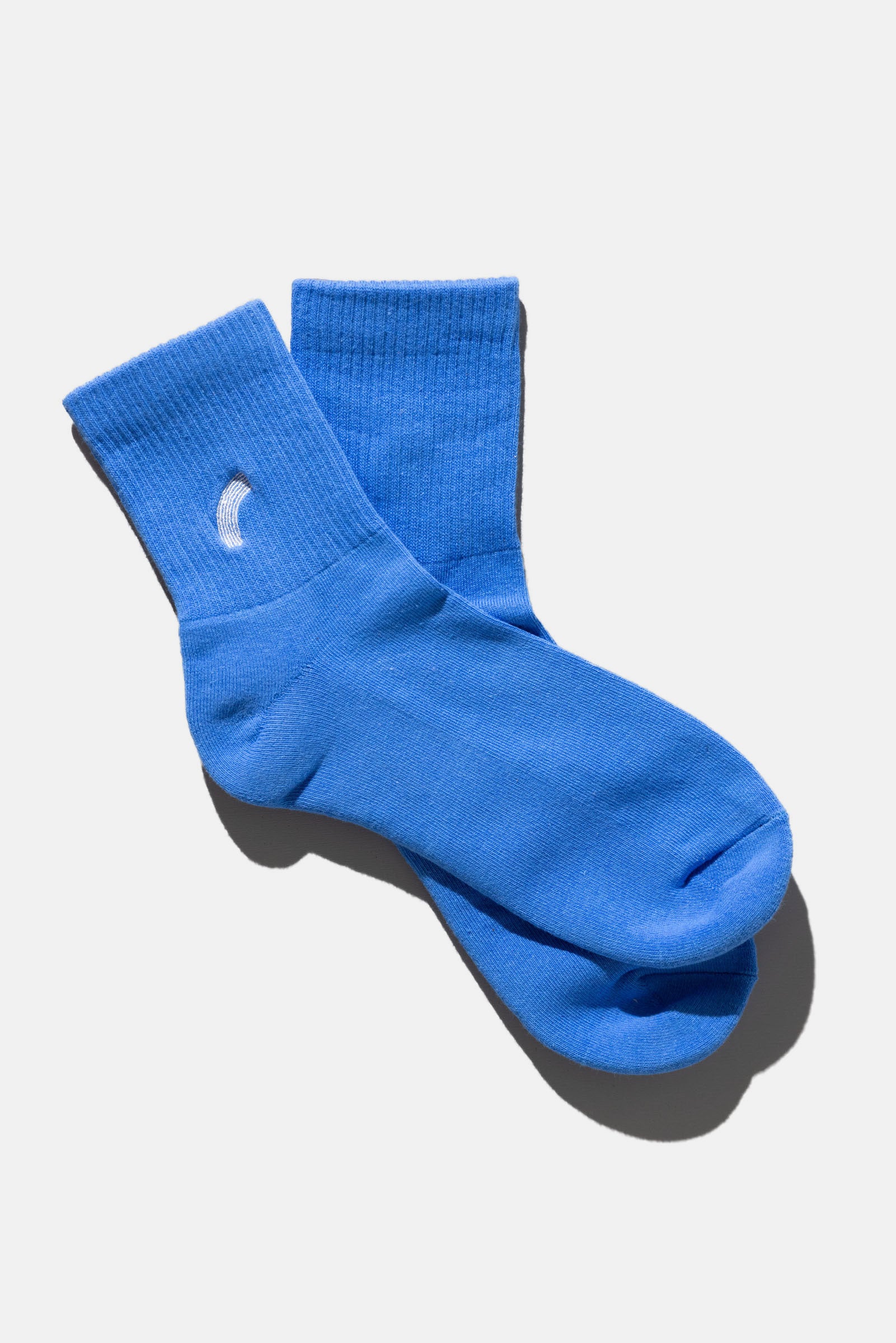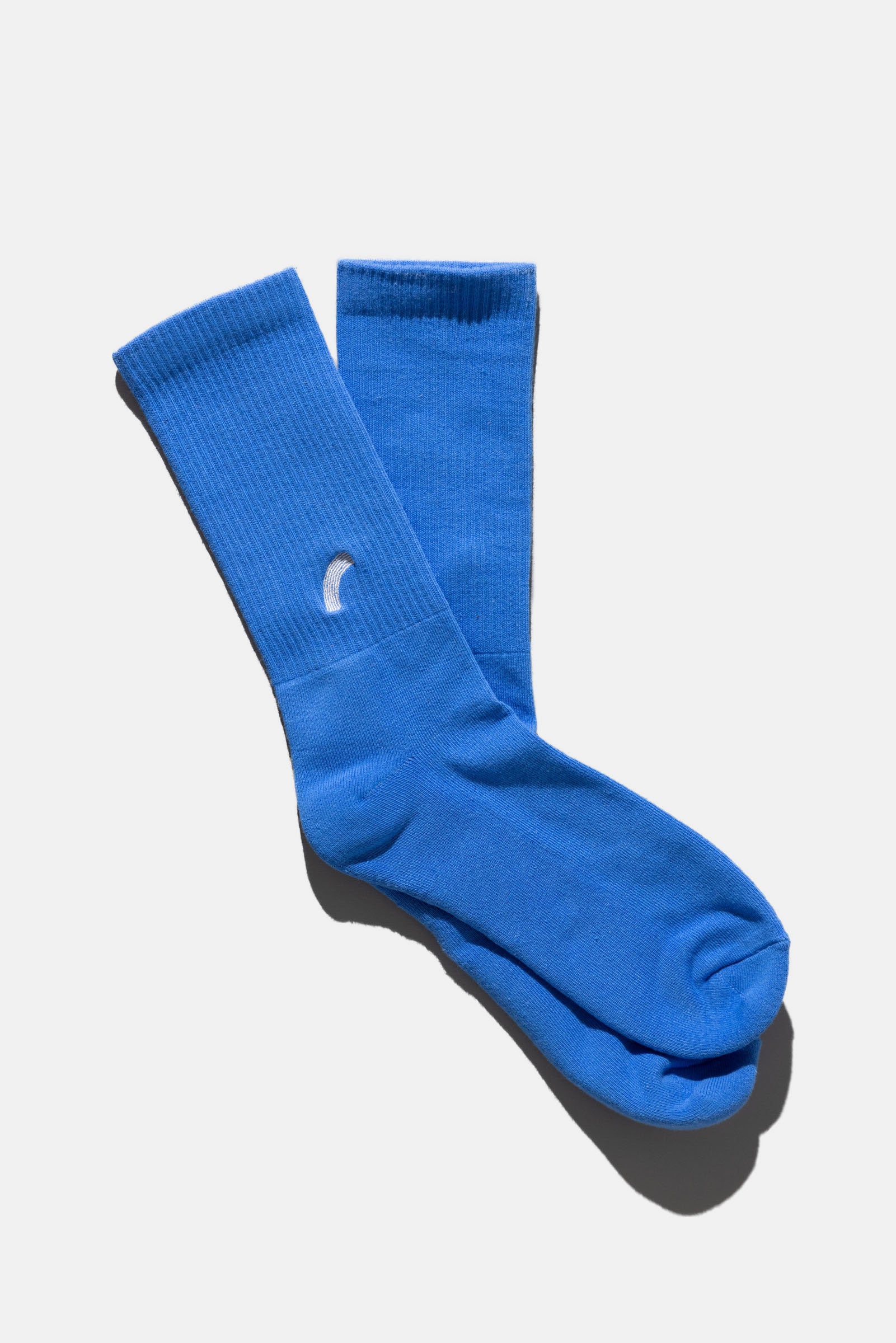 Take Me To Santorini - Medium Blue Sock
Take Me To Santorini - Medium Blue Sock
Ah that known tone of that often spoken about often photographed place in Greece. White walls & hues of blues amongst a lot of people visiting named Hue & Sarah. Who knows why. But we love it. These say 'I am relaxed & smart' & 'I am smart & relaxed'. Wear them with your best 'I didn't realise I still had this' outfit or when you are heading to the markets.
The rainbow advantage:
All the power & energy of a rainbow manifested in a sock. Tap into the colour of it all anytime you want.
Highest quality make & feels.
Extra love from the sole; toe to heel.
80% cotton, 18% nylon, 2% elastic, 100% comfy.
We donate 1% of our profit to the Great Barrier Reef Foundation.
Take Me To Santorini / Blue / Medium Blue / 2022SS