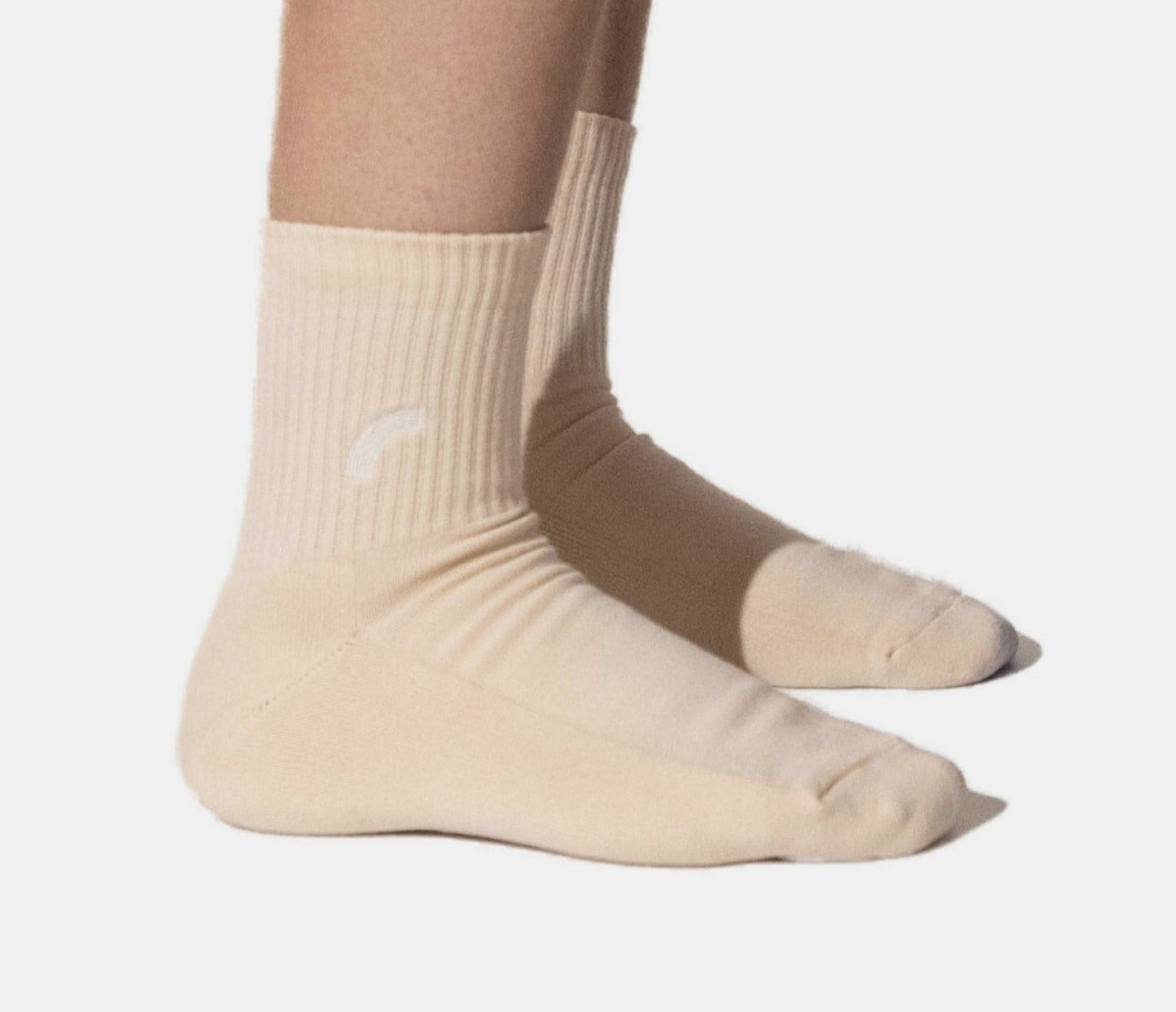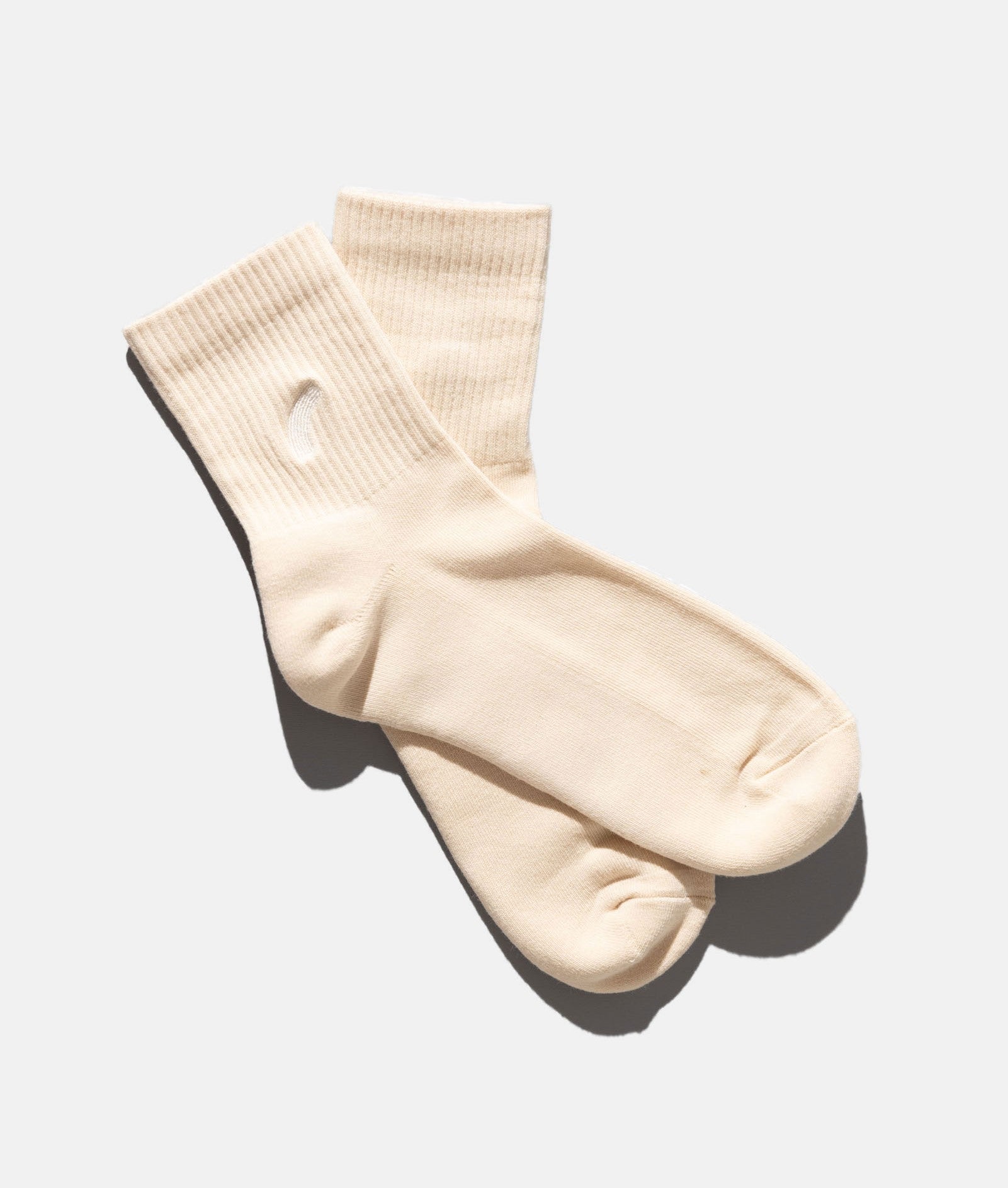 Inside A Panna Cotta - Cream Sock
Inside A Panna Cotta - Cream Sock
Ah… the colour of Band Aids® & plasters. The theme of the 80's. The leather sofas, the toffee ice cream. Our beige is not like any of the beiges before it. It's more a cream. Or as we like to say, a Baileys® on ice. Cool down those ankles. Or spike up those calf muscles with a delicious socky nightcap.
The rainbow advantage:
All the power & energy of a rainbow manifested in a sock. Tap into the colour of it all anytime you want.
Highest quality make & feels.
Extra love from the sole; toe to heel.
80% cotton, 18% nylon, 2% elastic, 100% comfy.
We donate 1% of our profit to the Great Barrier Reef Foundation.
Inside A Panna Cotta / Cream / Beige / Nude / 2022SS